Jakob Thiesen
Versatile electronic musician Jakob Thiesen works with found sound,
analog and digital circuitry, laptop computer software and drums
to create music for various projects in the studio and on stage.
Jakob is currently half of the duos: SelfService with Rebecca McLellan
and dropfile with Neil Wiernick (naw). SelfService also produces hypnotic
abstract visual presentations, featured regularly at THE AMBiENT PiNG.

Contact Jakob at jakobthiesen@hotmail.com
This page features photos from Jakob's performances at THE AMBiENT PiNG
(Toronto's unique weekly live ambient and experimental music event) and
A Month Of Sundays (a weekly series of live electronic music performances)
- just some of the live music events that he has been featured in.

October 17th 2000
Laptop performance with dreamSTATE in Part 10 of their Drone Cycle 2000



Left to Right: Jamie Todd, Scott M2, Jakob Thiesen and Stuart Clark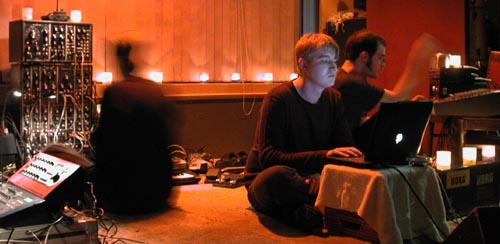 Scott M2, Jakob Thiesen and Stuart Clark
Photos courtesy of Mario Georgiou of Digital Gigs
September 9th 2000
Analog performance as part of
THE AMBiENT PiNG's Summer Ambient Party 2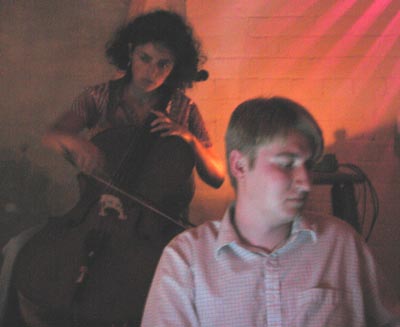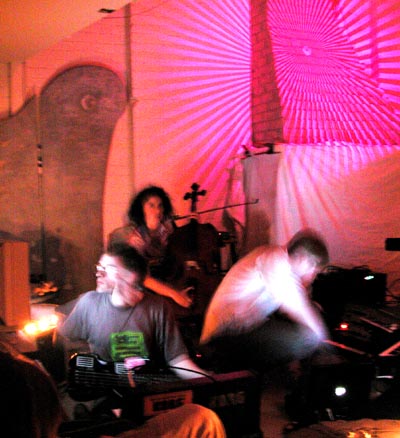 Left to right: Stuart Clark, cheryl o and Jacob Thiesen
with General Chaos Visuals
Photos courtesy of Jamie Todd of Digital Gigs
July 3rd 2001
Laptop performance mixing soundscapes in a multi-speaker environment
from within the audience at THE AMBiENT PiNG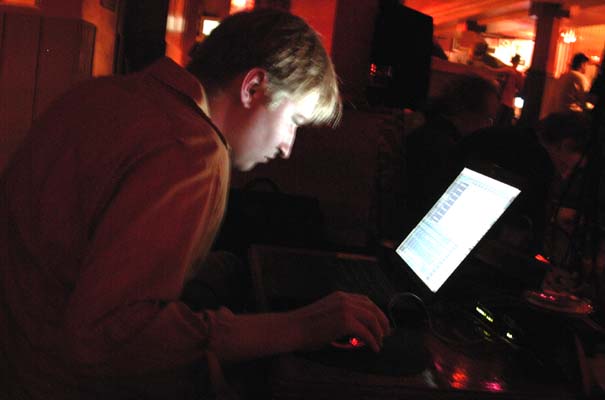 Photos courtesy of Jamie Todd of Digital Gigs
August 14th 2001
Performing on drums and sampler at THE AMBiENT PiNG's 2nd Anniversary Special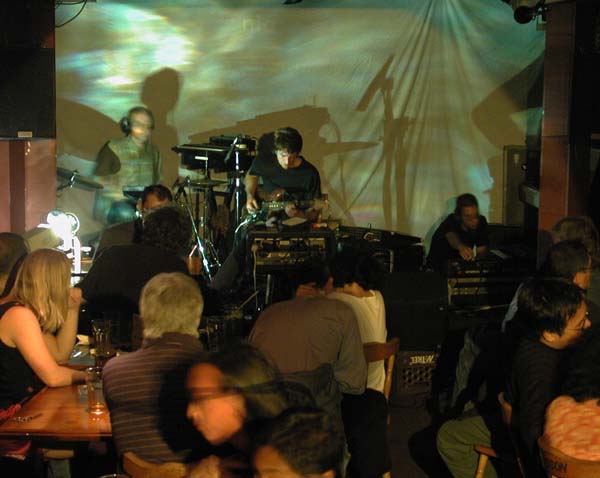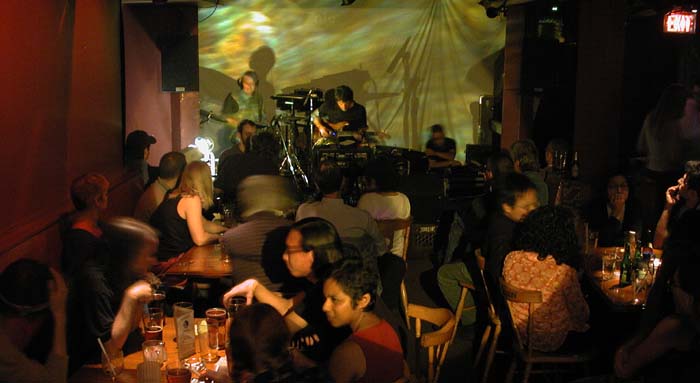 Left to right: Jakob Thiesen, Michael Rockwood and Joe G with General Chaos Visuals
Photos courtesy of Jamie Todd of Digital Gigs
November 11th, 2001
Laptop performance @ A Month Of Sundays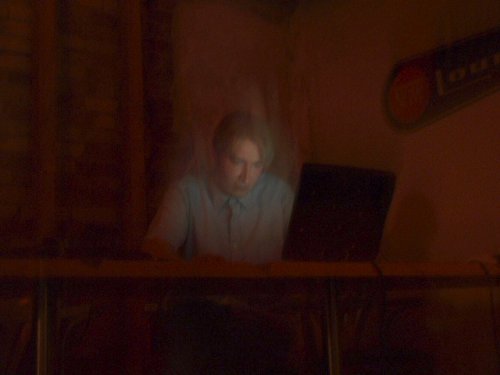 Photos courtesy of Greg Clow of Stained Productions
Sept. 27th 2001
Percussion and laptop as part of
The Ambient Ping Orchestra
@ St.George The Martyr Church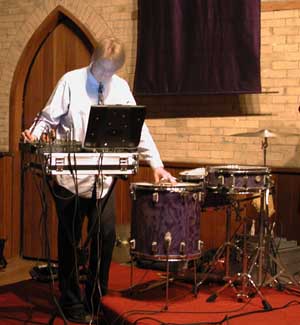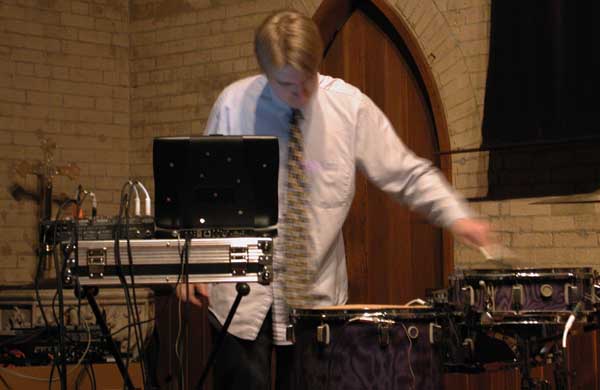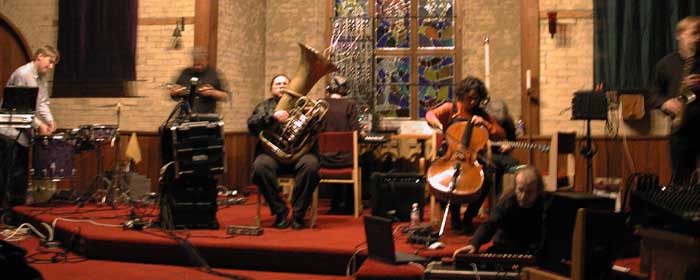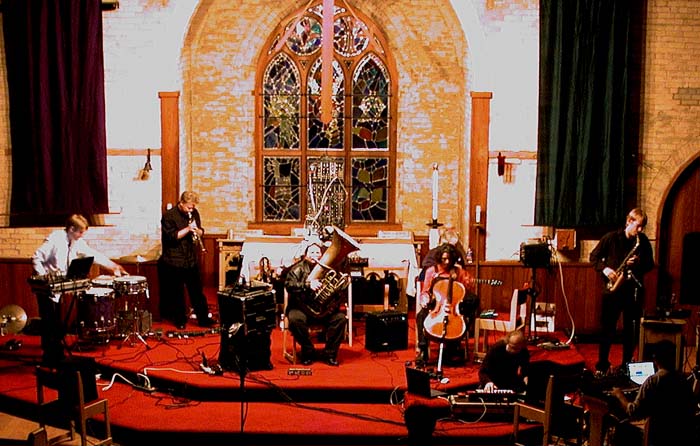 Left to Right: Jakob Thiesen, Wally Jericho, Tom Heasley, Scott M2,
cheryl o, Eric Hopper, Jamie Todd and Richard Underhill
For more photos from this event - click here
Photos courtesy of Mario Georgiou of Digital Gigs


Hosted by THE AMBiENT PiNG
Schedule |The Long Schedule | Sound Files and CDs | Gallery
Join the PING e-mail list | Contact | Ping Links | Home